We accept several different types of payment options.
If you are wanting to pay with Care Credit, you can use the following link to pay.  Please verify the amount of your invoice with our Front Office Personnel.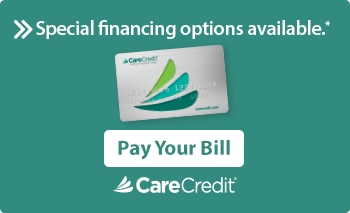 We take personal checks, all credit cards, Care Credit and Scratch Pay.  To apply for Care Credit or Scratch Pay, click on the links below.
Want to pay with Care Credit.  Click on the link below and you can pay from home.  Aren't sure of your balance, just give us a call and we'd be happy to let you know!